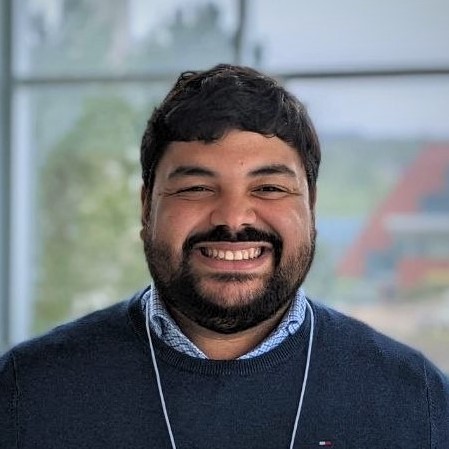 About Me
I'm an Electrical/Electronics Engineer at C-CORE, working on research and development of radar and electromagnetic applications. I have a Ph.D. and an M.Eng. in Electrical Engineering from Memorial University of Newfoundland, and a bachelor in Industrial Electrical Engineering by the Instituto Federal de Educação, Ciência e Tecnologia da Bahia (IFBA).
In my Ph.D. research, I investigated the effects of large ocean waves on the electromagnetic scattering for high-frequency radars. During my masters, I worked with inverse problems and machine learning applied to spectral and meteorological data related to the ocean environment. I'm also the Communications Officer of the IEEE Newfoundland and Labrador Section since October 2019.
I was born and raised in Salvador, Brazil, and moved to Canada in 2015. In my free time I study music theory and harmony, and play soccer or futsal, depending on the season.
News
| | |
| --- | --- |
| Apr 26, 2021 | Finished my Ph.D. at Memorial University of Newfoundland |
| Mar 15, 2021 | 🏢 Started working as an Electrical/Electronics Engineer at C-CORE |
selected publications
IEEE

High-Frequency Radar Cross Section of the Ocean Surface With Arbitrary Roughness Scales: Higher Order Corrections and General Form

IEEE Transactions on Antennas and Propagation, Oct 2021

IEEE

High-Frequency Radar Cross Section of the Ocean Surface With Arbitrary Roughness Scales: A Generalized Functions Approach

IEEE Transactions on Antennas and Propagation, Mar 2021

IEEE

Nonlinear Extraction of Directional Ocean Wave Spectrum From Synthetic Bistatic High-Frequency Surface Wave Radar Data

IEEE Journal of Oceanic Engineering, Jul 2020

AMS

An Improved Estimation and Gap-Filling Technique for Sea Surface Wind Speeds Using NARX Neural Networks

Journal of Atmospheric and Oceanic Technology, Jul 2018